25. 3. 2020, Vladimír Klaus, navštíveno 851x
Hudba
A je tu další, tentokráte březnová aktualizace systémového programu syntezátoru Roland JUPITER-Xm. Vyšla 19. 3. 2020 a má verzi 1.20. Na postupu se nic nemění, tedy opět stačí stáhnout z této stránky ZIP soubor a ten rozbalit do rootu USB klíčenky. Nevadí, když tam budou i jiné soubory, hlavní je KY023_UPA_up.bin. Pak klíčenku zasuňte do portu a s přidržením tlačítka FUNCTION zapněte syntezátor.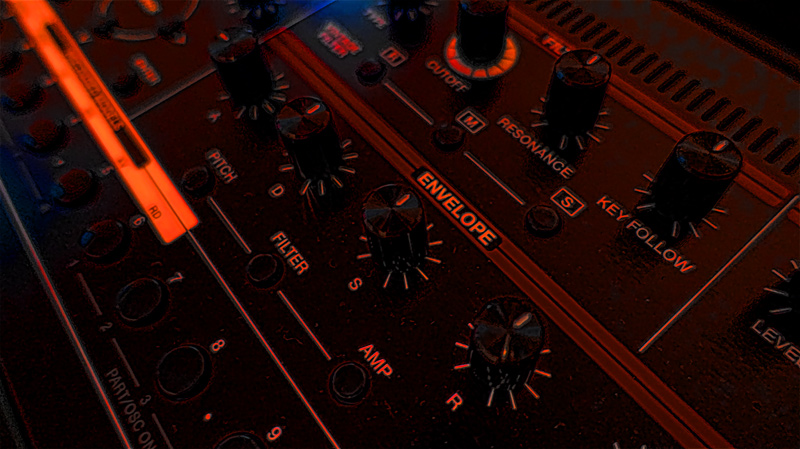 Detaily pak najdete v nových verzích PDF manuálů, viz odkaz na konci článku.
JUPITER-Xm_eng03_W.pdf
JUPITER-Xm_reference_eng02_W.pdf
JUPITER-Xm_sound_list_eng02_W.pdf
JUPITER-X_Xm_MIDI_imple_eng02_W.pdf
JUPITER-Xm_parameter_eng01_W.pdf zůstává beze změn
verze 1.20 - březen 2020
Novinky
In the operations in "Editing the Sound (TONE EDIT)," it is now possible to edit multiple parts simultaneously.
This is also available during performances.
Key Transpose for a pattern input using the STEP EDIT function is now possible by keyboard operation.
( ARP PART EDIT > STEP MODE: KEYSHIFT )
Added the function (L / R Dual) to operate Pan of Part 1 and Part2 at the same time during Dual performance.
( [SHIFT] + [DUAL] )
A function for copying parameters between partials on Partial-equipped Models (other than Analog Synthesizers and VOCODER) has been added.
(Display the copy-source Partial screen, then use the [SHIFT] + [WRITE] + copy-destination Partial button)
A screen displaying all key ranges of each part (KEY RANGE SETTINGS) has been added to the MENU screen.
This is convenient when making settings for split sounds in combination with I-ARPEGGIO.
A function for assigning the number of the Scene to recall at unit startup (Startup Scene) has been added.
( SYSTEM > GENERAL Startup Scene )
A function that produces a warning so as to prevent unintended Scene changes (Scene Lock) has been added.
( SYSTEM > GENERAL Scene Lock )
In the STEP EDIT function, it is now possible to input the end point of a Tie by pressing the [SHIFT] + [1] ~ [16] buttons when the cursor is over the note where you want to input the Tie.
The MIDI channel can be set for each Parts.
( SCENE PART EDIT > MIDI Rx Ch )
* Along with this specification change, "MIDI Basic Ch" has been removed from [SYSTEM].
A setting function (USB Audio Thru) for mixing USB Audio In with USB Audio Output has been added.
( SYSTEM > GENERAL USB Audio Thru )
A setting function (AUXIN USB Thru) for mixing AUX IN or Bluetooth into USB Audio Output has been added.
( SYSTEM > GENERAL AUXIN USB Thru )
Odstraněné funkce
The function for setting KEY TRANSPOSE using the keyboard while holding down the [ TRANSPOSE ] button has been removed.
* This avoids unintended changes in the KEY TRANSPOSE value when working with the [ TRANSPOSE ] button.
Opravy zvuků
The tones produced when the [UNISON] button is set to "on" while using an Analog Synthesizer MODEL were not as intended; this has been corrected.
In connection with this, the parameter that changes when the [UNISON] and [MONO] buttons are pressed has been changed from "PART" to "TONE."
For RD-PIANO's Preset Tones, the changes in tone due to the intensity of velocity have been adjusted.
The Controller Assign settings for some preset scenes have been revised.
(The JUPITER-Xm is updated with the revised settings when the operation in "Returning to the Factory Settings (Factory Reset)" is carried out.)
* Returning settings to their factory-default value initializes all settings. Before returning the unit to its factory defaults, be sure to use the backup function to save the current settings.
Další opravy
Minor bugs have been fixed.
Zdroje: